by Stacen Goldman, Executive Director
This probably sounds like blasphemy to you basketball fans, but at the SEHS we don't care much about March. This year, for us, it was all about May madness. We've had a busy and exciting month, and I'd like to take this opportunity to share all of our exploits!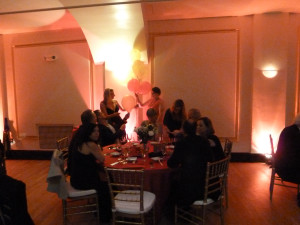 We kicked off the month with our Spring Fundraiser, the South End Soirée, held at the Benjamin Franklin Institute of Technology and underwritten by Gibson Sotheby's International Realty and Above and Beyond Catering. As followers of our Facebook, Twitter, and this blog know, this year we celebrated the history of the American Carnival. This festive event included carnival games, a balloon pop, an open-air photo booth, and a live band. It's hard not to have a good time when your signature drink includes freshly-made cotton candy! Thank you to all of our sponsors who helped us make the Soirée happen — your support is integral to our continued success.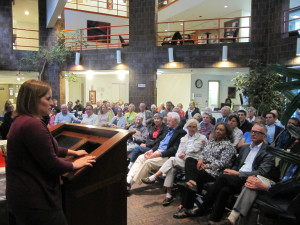 Our next event was the launch of former SEHS Executive Director Hope Shannon's new book, Legendary Locals of Boston's South End. This is another one that our Facebook and Twitter followers have been hearing a lot about, thanks to a collaborative effort on our weekly #SouthEndTrivia and #SouthEndFact features. This program was so in demand that the RSVP list exceeded the capacity of our offices! Thankfully, the staff at United South End Settlements generously agreed to let us use the lobby of the Harriet Tubman House for the launch. The house was packed, and Ms. Shannon presented a wonderful program about the experience and challenges of writing her book, followed by a signing and reception. You can buy Legendary Locals of Boston's South End on Amazon, at a number of local shops in the South End — including Sault New England, GiFted, and Foodie's Urban Market — or at future SEHS events!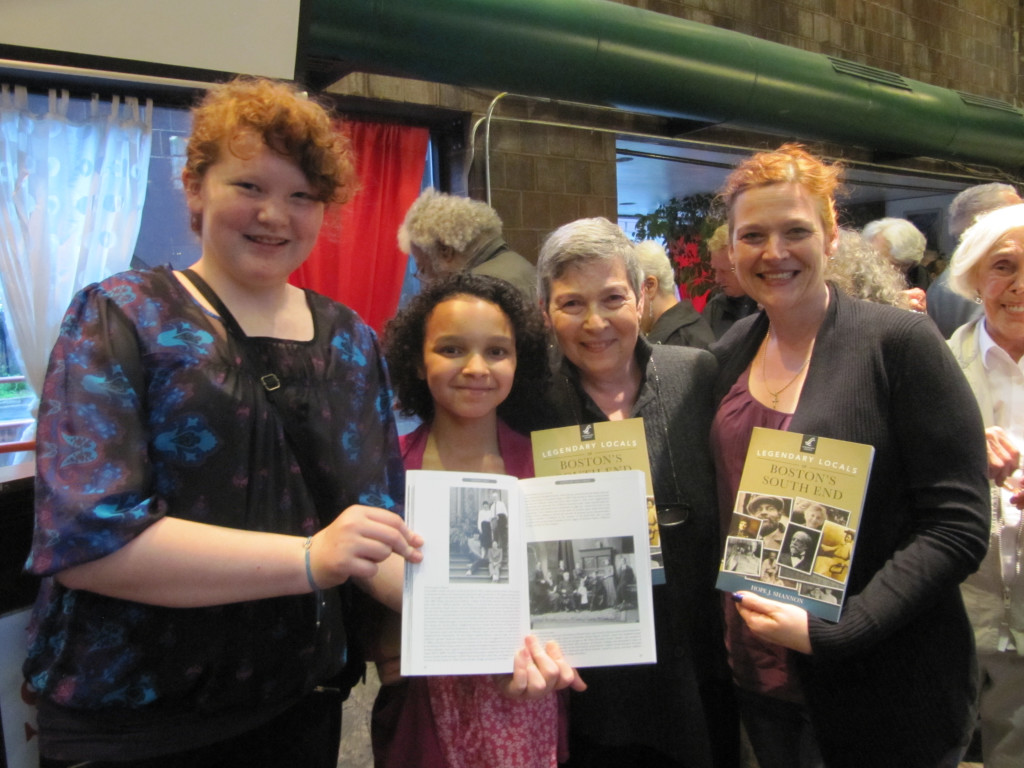 The very next morning SEHS Historian John Neale led his long-awaited walking tour. Originally scheduled for April, inclement weather forced us to push the tour to our most hectic month. Although it looked like we might get rained out yet again, we gamely forged ahead and the skies were downright sunny by the end of the tour!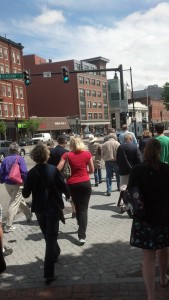 John's walking tour wasn't the only one we offered this month. I also teamed up with Meghan Hanrahan of the South End Landmarks District to lead a walking tour called "Circling the Squares," which took a look at the history of open spaces in the South End. The open spaces and parks that the South End is so well known for are really a result of two distinct periods in the neighborhood's history. The first is the mid-19th century, when residential squares and parks — including Blackstone and Franklin Squares, Worcester Square, and Chester Square — were all laid out during the South End's initial development. The second period was in the mid-20th century, when urban renewal and community activism came together (sometimes butting heads, sometimes working in tandem) to establish open spaces throughout the South End — including Hayes Park, Plaza Betances, and the various community gardens throughout the neighborhood. The tour was a great success and it's always a pleasure to be able to team up with other organizations on our programs, and the SELDC especially, since we are, in many ways, so intertwined.
In May we also said goodbye to our intern, Faye Charpentier. Followers of this blog may recognize her as the writer of our last three posts, about the history of the American Carnival and the Franklin Institute. Faye was an invaluable asset to our offices — she singlehandedly catalogued our entire library, as well as the Roche Postcard and Andersen-Miller Trade Card collections. Additionally, she performed research for various projects, served on the Soirée committee, and helped with the day-to-day administration of our offices. We can't thank her enough for her service and her dedication!
Finally, just this week we celebrated baseball season with our South End Baseball little league team, the Athletics! Several SEHS board members joined me to cheer the team on (the game, against the Tigers, was a 7-7 tie) and provide the players with a fun picnic after the game. The weather was beautiful and the pizza, watermelon, and brownies were all gobbled up in no time. We love supporting South End Baseball, and it's so much fun to spend an evening at one of their games. I highly recommend it to anybody with a free evening during the season; it's just as good as a trip to Fenway without any of the cost!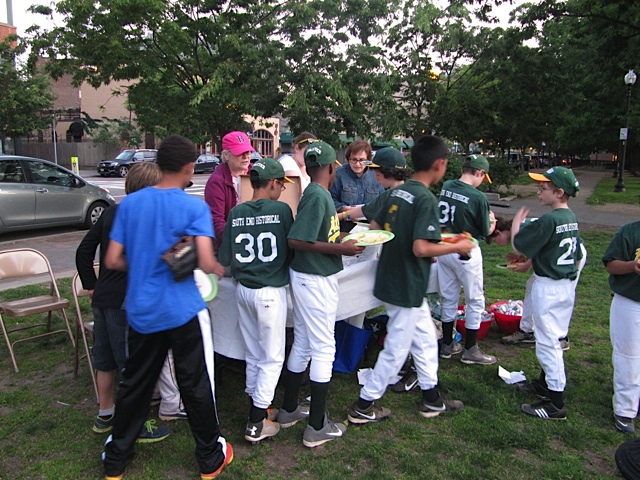 Even though our crazy May is over, we still have lots of wonderful things to look forward to. On June 26th, we will be holding our Annual Meeting with keynote speaker Lauren Clark, who just published her book Crafty Bastards: Beer in New England from the Mayflower to Modern Day with our friends at Union Park Press. I hope to be seeing you there!