Donate
For over 50 years, the South End Historical Society has worked to promote the rich history of the South End and to preserve its architectural integrity through advocacy, education and documentation. SEHS also encourages research, conservation, and education to promote interest in our historic neighborhood. The South End Historical Society is one of the primary contributors to the preservation of the South End's architectural fabric. Please donate below to help us preserve this beautiful landmark district and to promote its history.
Our Annual Appeal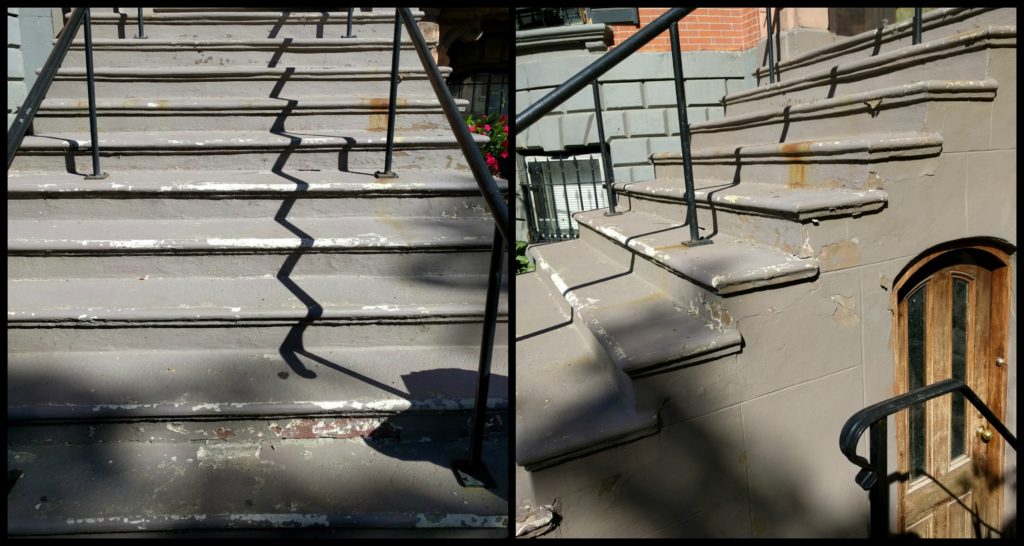 Now in its 51st year, SEHS is renewing its commitment to historic preservation in the South End. We realize that this commitment necessarily starts at home. As we undertake a multi-year project to restore and preserve our headquarters, we hope to set an example for the standards of restoration that we feel should be maintained throughout the historic district.
The next step in our restoration efforts is to repair our front stoop and newel posts, which will be complete by Spring 2018. due to your generosity last year SEHS raised over $7,000, making this project possible. There are other projects SEHS would like to focus on in 2018, including the repair of our roof and replacement of our boiler. The extent of the support that we garner from this year's appeal will determine the extent of the work we can do this spring.
Our yearly operating budget funds member programs and newsletters, pays our hard-working staff, and allows us to continue to act as an advocate for preservation in the South End. Donations can be made by check or credit card. Checks can be sent to South End Historical Society, 532 Massachusetts Avenue, Boston, MA 02118.

We hope you have had a chance to see the results of our 2015 appeal- the COMPLETE RESTORATION of the historic wooden oriel and significant improvements to the badly deteriorated cornice! With your support, we were able to undertake the most ambitious improvements yet to our historic headquarters, the Francis Dane House. This was a major step in the process of restoring our historic home to its former glory, but there is still work to be done! We hope that you will consider making a tax-deductible contribution to help us meet this goal.
Note: The option to withhold your phone number on the donations checkout page is not possible. This is to ensure that if there's a problem with the transaction, Paypal can easily reach the customer. You have the option to not provide your correct phone number, but keep in mind it is not used for any soliciting purposes.
Thank you for your support! Your tax–deductible contribution will enable the South End Historical Society to continue to preserve the past for future generations. You will receive a letter acknowledging the amount of your contribution. Please save it for your tax purposes.