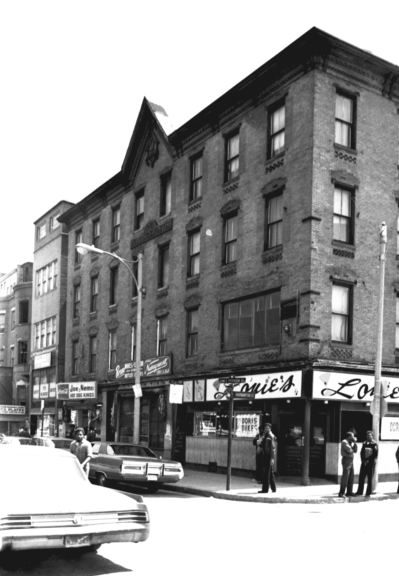 South End Streets Survey
In 1972 the South End Historical Society (SEHS) photographed all extant properties in the South End to petition for the placement of the South End on the National Register of Historic Places. The application was successful and the South End was placed on the National Register in 1973. The images remain an important element of the SEHS' collections today.
Like other images in our collections, you may request a copy of South End Streets Survey images for a fee. The fee for reproduction is $30/image. For this you receive a 300 dpi digital copy of the image. All Survey images are black and white. Some purchasers have the digital image blown up, framed, and hung up in their homes or offices; others give them as gifts or use them for research or publication purposes.
If you are interested in an image, contact us. All images are cataloged by address so please include the address you are interested in seeing. The office will send you a sample image via e-mail. If you decide to purchase a copy of the image you will be sent a form to sign and hi-res image via email. Payment is made by check made out to the South End Historical Society.